North Carolina Sustainable Energy Association (NCSEA) continues to serve as North Carolina's visionary and champion for a clean, sustainable energy economy. For more information about NCSEA's recent accomplishments and challenges, please review our 2020 Annual Report on the "Financials & Annual Report" page. Please join us for NCSEA's Annual Meeting which will be held virtually on Monday, December 6, 2021 from 3:00 pm to 4:30 pm.
The role of our Board of Directors is crucial to our organizational impact. This December, the current Board will approve new Board Members and it must be voted on by our membership. We are pleased to put forth five (5) highly qualified nominees to accept this important role and invite all members to participate in the selection process. Instructions are detailed below for submitting your ballot. We have also provided background information for each nominee. We look forward to reviewing your Board Member selections and thank you in advance for your participation. Please note:  Ballots submitted after November 29, 2021 will NOT be counted.
2022 NCSEA Board of Directors Election
Description: NCSEA's 2021 Nominating Committee is pleased to put forth five (5) qualified candidates for election to the NCSEA Board of Directors. The Nominating Committee placed a major emphasis on ensuring that the NCSEA Board of Directors are representative of the full spectrum of sustainable energy solutions and the diverse perspectives of its members. Individuals selected to serve as Directors will serve a three-year term beginning on January 1, 2022. A short biography and headshot for each candidate is included below.
Dr. Rubenka Bandyopadhyay (Abt Associates | Fairfax, VA) – Dr. Bandyopadhyay is an electrical engineer with a background in machine learning, statistics, and operations research. She has 9+ years of experience in the clean energy sector and energy sector data science applications. She has provided consulting services to electric cooperatives and investor-owned utilities and provided algorithm development guidance for a US based smart meter company. She has supported utility providers' strategic capacity expansion plans to achieve state mandated clean energy goals while ensuring economic feasibility of said expansions and performed siting assessments of electric vehicle infrastructure using Python and ArcGIS tools. She has co-authored multiple peer reviewed publications including a United Nations report on hybrid coal-renewable technologies. In her current position at Abt Associates, she is supporting multiple EPA programs on clean energy and electric utility sector operations.
Kristina (Tina) Clossick (Coastal Credit Union | Chapel Hill, NC) – For more than 15 years, Tina Clossick has used her expertise in business development, community relations, program management, sales, and marketing to foster innovation and spearhead the growth of new and existing organizations. She joined Coastal Credit Union in 2021, bringing her love of the North Carolina community, passion for building connections, and entrepreneurial spirit to her role as VP Corporate Partnerships. Prior to joining Coastal, she was the Associate Director of Development for Duke's Fuqua School of Business from 2017-2021. She was a primary liaison between the school, its MBA students, faculty, board and alumni, successfully promoting school programs and initiatives, and raising the profile of the institution. For the 10 years, prior to Fuqua, she founded and developed the Kidzu Children's Museum driving the management of this educational, community-focused nonprofit growing it from a concept to a thriving entity. She is a North Carolina native, graduate of UNC-Chapel Hill, and is currently pursuing an MBA.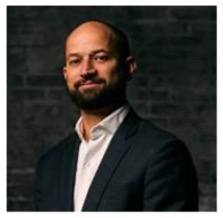 Hayes Framme (Orsted |  Henrico, VA) – In his current role, Hayes oversees state and local government outreach, stakeholder and supply chain engagement, and increasing brand recognition in the Southeast to help power the US economy entirely on green energy.  Prior to this role, Hayes served in the administration of former Virginia Governor Terry McAuliffe as Deputy Secretary of Commerce and Trade.  As Deputy Secretary, Hayes advised the Governor on policy and legislative matters related to energy, telecommunications, and economic development. During his professional career, Hayes has also worked as a Public Affairs Manager for a public affairs firm based in Richmond, in the Economic Research office of a major Virginia company, and as Executive Aide to the Governor in the administration of former Virginia Governor Tim Kaine. Hayes holds an undergraduate degree in Political Science from the College of Charleston in South Carolina and a Masters of Business Administration from DePaul University in Chicago, Illinois.
Riza Jenkins (Summit Ridge Energy | Chapel Hill, NC) – Riza Jenkins grew up in Winston-Salem, North Carolina and completed her B.S. degrees in Business Management and Marketing at North Carolina A&T State University. Prior to starting graduate school, Riza was the North Carolina Voter Empowerment Coordinator for the NAACP. Her key tasks included increasing voter registration, education, and get of the vote efforts. After a few years in that role, Riza returned to school to receive her JD-MBA from Howard University. Riza remained in the Baltimore/DC area working for several years before returning home to North Carolina. Riza worked for Strata Solar for 6 years running its Asset Management team. Riza joined Arlington based, Summit Ridge Energy, as its Vice President of Asset Management in September 2020. Riza is a proud mother of three children.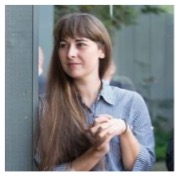 Vanessa King (Southeast Sustainability Directors Network | Asheville, NC) – Spending the majority of her early years living across the world in Indonesia, Ecuador, Venezuela and Trinidad, Vanessa brings a global perspective to sustainability. In her previous role as Sustainability Manager for Biltmore Estate in Asheville, NC, she helped the company develop, coordinate and implement all activities related to environmental sustainability. She currently acts as the Network Manager for the Southeast Sustainability Directors Network (SSDN). In her position as Network Manager, Vanessa helps to provide local government staff working on sustainability and resilience with ongoing capacity building opportunities to accelerate sustainability and resilience programming across the southeast. She holds a bachelor's degree in Tourism Development at Western Carolina University, a Masters of Science in Sustainability Studies from Lenoir-Rhyne University and is a Certified Renewable Energy Manager.
North Carolina Sustainable Energy Association (NCSEA) is conducting a vote of current members in good standing to elect five (5) Directors. Please complete this ballot by November 29, 2021 or it will not be counted.