North Carolina's Energy Future – Understanding the Carbon Plan & What it Means
Feb 02, 2023 4:00PM—6:30PM
Location
Frontier RTP Classrooms, 800 Park Offices Drive, Research Triangle Park, NC 27709
Cost Free
Categories Non NCSEA Event
Topics Carbon Plan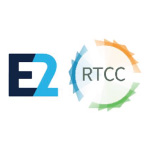 North Carolina's transition to a clean and reliable grid is picking up steam. The latest advancement: the Carbon Plan adopted by the North Carolina Utilities Commission (NCUC) at the very end of 2022, which is intended to establish a least-cost path for our utility to achieve the power sector carbon emissions reductions mandated by law: a 70% reduction by 2030, and net-zero by 2050.

But what does the Carbon Plan call for, exactly? What will it mean for how North Carolina generates and distributes energy in the coming years? What work remains to ensure that our state is on the best route to a clean, reliable, and affordable grid? And how will the recent Inflation Reduction Act and other federal investments impact North Carolina's energy transition?

Please join E2 and Research Triangle Cleantech Cluster for answers to these questions and many more. The event will include an overview of the Carbon Plan, a moderated panel sharing different perspectives on NC's pathway to a decarbonized grid, and reflections on the energy and economic benefits to our state of record-breaking federal investments in clean energy.

The event will also include a networking happy hour with complimentary food and drinks provided.