NCSEA's programs, products, and services are designed to make clean energy mutually beneficial to consumers, utilities, and the overall clean energy industry. Here's our story of how we got here…
1978
NCSEA was founded.
In response to the oil crisis, NCSEA's founders came together to create an organization to transform NC's energy economy.
1970s - 2000s
NCSEA members conducted educational tours that demonstrate ways to save energy and money.
2002
NCSEA changed its name from 'Solar' to 'Sustainable', signifying the transition to approaching energy as a dynamic system rather than a single resource.
1990
North Carolina adopted the five-year
Renewable Energy Investment Tax Credit (REITC)
and approves a net metering pilot program for rooftop solar.

2003
NCSEA was the lead advocate in creating NC GreenPower, the nation's first voluntary green power pricing program supported through donations.
2005 - 2007
NCSEA successfully advocated for the inclusion of energy efficiency in utility planning, and drafted the original proposal for the state's Renewable Energy and Energy Efficiency Portfolio Standard (REPS) and monitored its implementation.
2004 - 2005
NCSEA worked with utilities at the NC Utilities Commission making it possible to use renewable energy, through the establishment of a grid interconnection standard and net metering.
2007 - 2016
NCSEA conducted the North Carolina Clean Energy Industry Census, the first publication of its kind, to measure NC's annual clean energy industry growth.
2003 -  2016
North Carolina jumped from 47th to 2nd in installed solar power generating capacity in the U.S.
2012 - 2015
Despite misinformation, NCSEA provided evidence-based information on how clean energy policy has driven down costs and is beneficial to all North Carolinians.
2015 - Present
NCSEA introduced new Utility Solutions Program in 2015 and still engages utilities one-on-one to find data-driven solutions and regulation.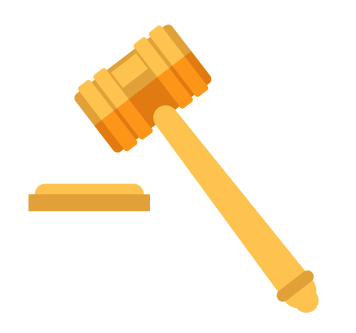 2016 - Present
In 2016, NCSEA launched and still maintains programs, products, and services designed to make clean energy mutually beneficial to consumers, utilities, and industry.
2017
House Bill 589 (HB589)
NCSEA led the negotiation and passage of HB589, the first comprehensive, bipartisan energy legislation for North Carolina in a decade. Importantly, HB589 includes several policies that effectively increase our state's clean energy requirement from the original 12.5% to now 17.5% by 2021.
2016 - Present
North Carolina's path to affordable clean energy continues to increase as NCSEA adds more clean energy resources to its least-cost energy mix.
2017
NCSEA advocated for clean energy customers' options in the Duke Energy Rate Case. After Duke Energy Progress filed its rate case, NCSEA's regulatory team focused on three areas of opportunity for clean energy in the utility's proposed rate structure:
(1) fair rate design that continues encouraging clean energy adoption;
(2) customer access to their energy usage data; and
(3) thoughtful and impactful grid modernization.
EV infrastructure charges up! 
Following months of convenings and discussion, NCSEA's Electric Vehicles Working Group, in a letter to Gov. Cooper, recommended that all 15% of funds available to North Carolina from the Volkswagen settlement be used for EV charging stations and infrastructure. Our comments were well-received: 78% of public comment respondents agreed.
NCSEA joined as a partner in a project called Powering Energy Efficiency and Impacts Project Framework (PEEIF) funded by the U.S. Department of Energy's Cities Leading Through Energy Analysis and Planning (Cities-LEAP) project.
The project's aim is to enhance energy service delivery to low-income households in a five-county rural area of northeastern North Carolina. NCSEA works with utilities, the North Carolina Weatherization Assistance Program, local governments, Department of Health and Human Services agencies and local agencies to share data and develop a geospatial database tool for improvement in residential energy efficiency programs. 

2018
Women in the clean energy industry face a unique set of challenges, as well as opportunities. Led by some of the most influential women behind North Carolina's clean energy economy, NCSEA launched our Women in Clean Energy group in early 2018, which convenes regularly to dialogue about issues and identify solutions.
We re-affirmed our commitment to an equitable clean energy future. The NCSEA team engaged in an intensive two-day racial equity training, where we opened ourselves up to the realities of structural racism and learned how to apply a racial equity lens to our daily work. We also formalized our Equity, Diversity, and Inclusiveness Program with a program manager and representatives from each NCSEA core team to lead the organization's work.
NCSEA created a Solar Business Code of Conduct,
which all of our members working on residential and commercial solar are required to sign. By signing our code of conduct, these businesses commit to upholding the highest professional standards of the industry—strengthening the relationship between advocates, consumers, and businesses.
The Vision Program
The NCSEA team, along with our Energy Landscape Committee—a group of 25 members and partners from across three areas of our clean energy system—convened numerous times over the course of 2018 to dialogue on a path forward; creating several principles which will guide the Vision Program beyond 2018.
NCSEA laid the groundwork to help North Carolina achieve the goals set out by Governor Cooper's Executive Order #80.
We launched our Energy Solutions Reserve Fund (ESRF), to ease the disproportionately high cost of energy in the most disadvantaged areas of our state. Utilities enrolled in our ESRF to receive marketing, and data analytic services, as well as support for home energy audits provided to utility customers.
NCSEA and its partners protected the interests of North Carolina energy consumers and businesses by preventing Duke Energy from securing a 50 percent rate increase over the next ten years.
2019
We released a report demonstrating that Duke Energy's status quo is no longer the cheapest energy option for North Carolinians—and it is certainly not the cleanest. This study and associated alternative partial Integrated Resource Plan (IRP) proposal was a huge boon to NCSEA's work at the North Carolina Utilities Commission during Duke Energy's IRP process.
Ultimately, the North Carolina Utilities Commission accepted only the 2019-2020 plan—requiring Duke Energy to re-evaluate and present a different (hopefully cleaner and cheaper) option for 2021 and beyond.
We saw Senate Bill 377 (proposed wind moratorium) undergo a major overhaul and ultimately die after extensive negotiations among legislators and partners—saving North Carolina's bourgeoning wind energy landscape.
We celebrated over 40 years of NCSEA by bringing together our friends, champions, and partners for a night of fun at Our 
Powering our Future Gala.
In July 2019, we enacted a policy to encourage each of us in the energy community to think critically about whose voices are heard most—and those whose are not. The policy states NCSEA will only sponsor, host, or co-host an event that has a racial, ethnic, and gender diverse speaker line-up. Learn more about the policy here. 
We fought tirelessly to keep Senate Bill 559 (Duke Energy's multi-year ratemaking bill) from becoming law.
2020
An exciting executive leadership shift!
Long-time Executive Director Ivan Urlaub moved to a new role within the organization—Chief, Strategy and Innovation and Ward Lenz, after several months of being Acting Executive Director, became the official Executive Director in December 2020.
Continuing education
In the latter half of 2020, the NCSEA team engaged in an anti-racist continuing education program. We learned about systemic racism through our anti-racist book club and it challenged us to think about new ways to implement anti-racist practices and policies. We continued our endeavor to amplify the voices of BIPOC clean energy professionals by creating events that featured a diverse speaker list.
"The new normal"
Despite the pandemic, NCSEA membership increased in 2020, adding instrumental voices to our collective influence. Working virtually enabled more collaboration, with more partners, producing both near and long-term results.
Renewable Energy Database (REDB)
Using the Renewable Energy Database (REDB), the NCSEA team diligently tracked the development of clean energy systems throughout North Carolina. This information served particularly useful in our Monthly REDB ROPC Reports during 2020 as we watched carefully to measure the impact of COVID-19 on the clean energy industry in our state. NCSEA is the only organization in the Southeast to maintain a database of this type.
The REDB is a comprehensive source of information on renewable energy projects in North Carolina. All the information contained in the REDB comes from filings to the North Carolina Utilities Commission (NCUC), primarily from Reports of Proposed Construction (ROPCs) and Certificates of Public Convenience and Necessity (CPCNs).
Clean Energy Jobs Report
After years of producing separate reports on clean energy jobs in North Carolina, NCSEA partnered with another leading clean energy advocacy organization, E2, to produce the 2020 Clean Jobs Report. We outlined the sheer size of North Carolina's clean energy industry, the impact that the pandemic had on the sector, and why focusing on clean energy in the recovery will set us up to come back from the pandemic stronger and better. 
Celebrating Black History Month & Diversity
NCSEA celebrates diversity in the clean energy industry in North Carolina and beyond. In 2021, NCSEA began a campaign to recognize and elevate the voices of prominent black clean energy professionals during the month of February through our social media pages like Instagram and via a series of blogs. These efforts kicked off a broader campaign of recognizing individuals of all abilities, ages, cultures, religions, genders, and any other form of self-identification. Since then, we have celebrated diversity across the board via an ongoing blog series.
NCSEA Merges with NCBPA - July
North Carolina Sustainable Energy Association (NCSEA) announced the merger of the North Carolina Building Performance Association (NCBPA) with NCSEA—bringing together two of the leading voices in North Carolina's clean energy transition. Conversations about the consolidation of the two nonprofit organizations has been ongoing for several months, and as of July 1, 2021 the NCBPA name, brand, and membership will be fully absorbed by NCSEA. This merger represents an exciting opportunity for two energy leaders in North Carolina's clean energy landscape to further strengthen their collective impact under the NCSEA name.
House Bill 951: Energy Solutions for North Carolina
On Oct. 13, 2021, Gov. Roy Cooper signed House Bill 951 Energy Solutions for North Carolina (HB951) into law, enacting a decade's worth of energy policy to come. This bipartisan legislation–borne of a lengthy stakeholder process initiated in the North Carolina House of Representatives and culminating with the release of a compromise bill negotiated between Senate leader Phil Berger and Gov. Cooper–will alter North Carolina's energy policy landscape in a number of significant ways. Covering key legislative issues from Carbon Reduction to Regulatory Reform, HB951 packs a lot of policy into a short piece of legislation. Read NCSEA's thoughts and the full breakdown of the bill on our website.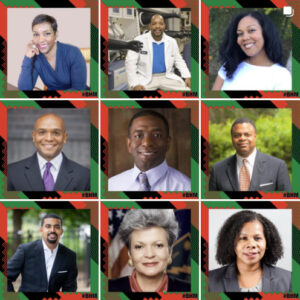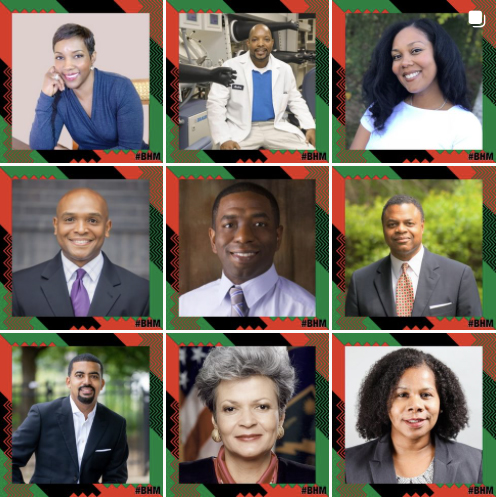 Executive Order 218
Executive Order 218 (EO218) sets North Carolina's first offshore wind energy procurement targets of 2.8 gigawatts by 2030 and 8.0 gigawatts by 2040, as well as directs various state agencies to advise on policy and coordinate around economic development.
The 50th Episode of The Squeaky Clean Energy Podcast with Governor Roy Cooper
To celebrate the 50th episode of the Squeaky Clean Energy Podcast, we sat down with Governor Roy Cooper to discuss his ongoing support for clean energy throughout the years, starting with his time at the North Carolina General Assembly (NCGA). We did a deep give into Executive Order 80 and the progress we've made, while re-emphasizing the need for a strong legislative commitment to reach our state's goals. We also had a brief chat on the plans for offshore wind development in North Carolina as it is central to Cooper's latest Executive Order 218.