Read our comprehensive report on how we put our mission into practice in 2019, a financial summary, and our 2020 goals.
January 29, 2020 – North Carolina Sustainable Energy Association announces today an exciting executive leadership shift. 
A Note From the NCSEA Team:
Members:
When Ivan Urlaub joined NCSEA 15 years ago, North Carolina's energy economy looked dramatically different than it does today. Under Ivan's leadership NCSEA became the pre-eminent clean energy advocacy organization in North Carolina and the Southeast, North Carolina's clean energy industry grew to generate over $14 billion in annual revenue, and the total cost of electricity that powers our economy is lower than it would have been.
Just as it was 15 years ago when Ivan joined NCSEA, North Carolina's energy system is on the cusp of major change. This year is poised to be a critical juncture for clean energy in North Carolina, and to better position NCSEA as the natural leader of the transformative opportunities ahead, Ivan, the team, and board of NCSEA decided to make a change. Today, NCSEA is excited to announce a shift in our executive leadership as Ivan steps into the role of Chief, Strategy and Innovation and Ward Lenz steps into the role of Acting Executive Director. 
Anyone who has worked with Ivan can attest that he has a unique talent for developing strategies and innovative solutions. When he approached NCSEA's leadership with this recommendation, the ways in which this shift in roles will enable him to more fully utilize these unique talents were clear. NCSEA has adapted to innumerable changes throughout the years to remain the leader in North Carolina's transition to a clean energy economy—this is another one of those changes.
Our Acting Executive Director, Ward Lenz, has been with NCSEA since 2016 and has been working in clean energy since the 1990s. Prior to NCSEA, Ward served as North Carolina's State Energy Office Director under Governors Perdue and McCrory, and Chair of the Association of State Energy Research and Technology Transfer Institutions. Ward is experienced, trusted, and supported by the NCSEA team, and his dedication to our clean energy economy is indisputable.
There is the potential to positively transform North Carolina's energy system and energy economy just ahead of us, and with this transition we are making ourselves ready to grasp it. We cannot deny that this is a big change for NCSEA, our members, partners, donors, and friends, and while we are excited to share this news with you, we recognize that you might have some questions. In the coming days and weeks, we hope to continue the dialogue about this change and the transformative opportunities ahead for North Carolina.
We have put together a that we hope will answer some of the big questions you might have about this change, but we encourage you to reach out with any unaddressed questions or concerns. Just e-mail Jordan Jones, NCSEA's Manager of Communications, Engagement, and Equity.
Thank you for growing with us, supporting us, teaching us, and tackling big problems with us. We look forward to continuing our work with you to make North Carolina's energy system cleaner, more affordable, more reliable, and more accessible to all North Carolinians.
Onward,
The NCSEA Team 
Meet Ivan Urlaub and Ward Lenz
Chief, Strategy and Innovation
Ivan Urlaub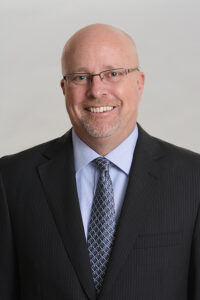 Acting Executive Director
Ward Lenz
Questions?
Please reach out to Jordan Jones, Manager of Communications, Engagement, and Equity with any questions.