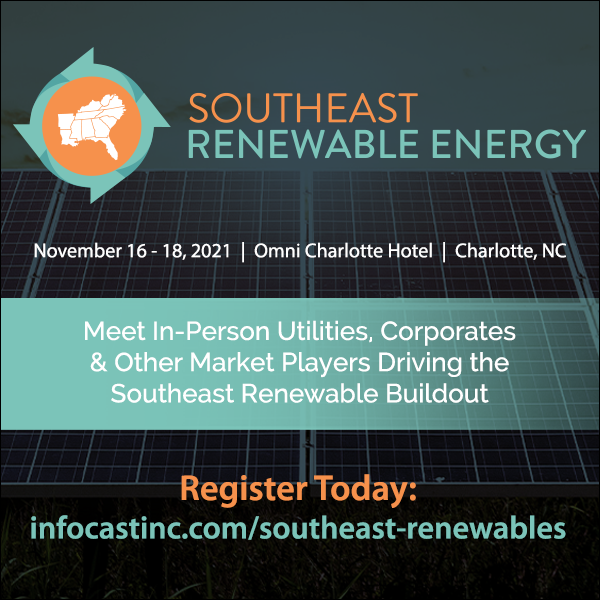 Southeast Renewable Energy Returns Live in 2021!
The SOUTHEAST RENEWABLE ENERGY SUMMIT is taking place in-person once again!
After more than a year of virtual events, Infocast is ready to provide industry stakeholders and decision makers with the opportunity for safe, effective networking face-to-face.
NCSEA is a proud supporting organization of this event!

NCSEA members can receive a 10% off discount code.
Please email samantha@energync.org and ask for the SE Renewable Energy Summit member coupon code.