NCSEA's programs, products, and services are designed to make clean energy mutually beneficial to consumers, utilities, and industry. Here's Our Story of how we got here…
In response to the oil crisis,
NCSEA's founders come together to
create an organization to transform
NC's energy economy.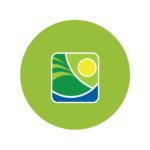 NCSEA members conduct educational tours that demonstrate ways to save energy and money.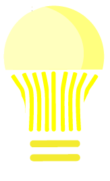 NCSEA changes its name from 'Solar' to 'Sustainable', signifying the transition to approaching energy as a dynamic system rather than a single resource.
NC adopts the five-year
Renewable Energy Investment Tax Credit (REITC) and approves a net metering pilot program for rooftop solar.


NCSEA is the lead advocate in creating
NC GreenPower, the nation's first voluntary green power pricing program supported through donations.
NCSEA successfully advocates for the inclusion of energy efficiency in utility planning, and drafts the original proposal for the state's Renewable Energy and Energy Efficiency Portfolio Standard (REPS) and monitors its implementation.
NCSEA works with utilities at the NC Utilities Commission to make it possible to use renewable energy, through the establishment of a grid interconnection standard and net metering.
NC jumps from 47th to 2nd in installed solar power generating capacity in the U.S.










NCSEA conducts the NC Clean Energy Industry Census, the first publication of its kind, to measure NC's annual clean energy industry growth.
NCSEA introduces new Utility Solutions Program, engaging utilities one-on-one to find data-driven solutions and regulation.
Despite misinformation, NCSEA brings evidence-based information about how clean energy policy has driven down costs and benefited all of NC.
NCSEA launches programs, products, and services designed to make clean energy mutually beneficial to consumers, utilities, and industry.
NC's path to affordable energy is increasingly clean as NCSEA adds more clean energy resources to NC's least-cost energy mix.
NCSEA leads the negotiation and passage of
House Bill 589, the first comprehensive,
bipartisan energy legislation for NC in a decade.
Importantly, HB589 includes several policies
that effectively increase our state's clean
energy requirement from the original
12.5% to now 17.5% by 2021.