Celebrating Hispanic Heritage Month: Julio Rovi, Leading International Clean Energy and Efficiency Efforts
Collaboratively Authored By Jessica Reid
Hispanic Heritage Month takes place from September 15 to October 15. NCSEA celebrates diversity in the clean energy industry and beyond, and as part of this ongoing focus, we would like to elevate the story of clean energy leader and NCSEA Board Member, Julio Rovi.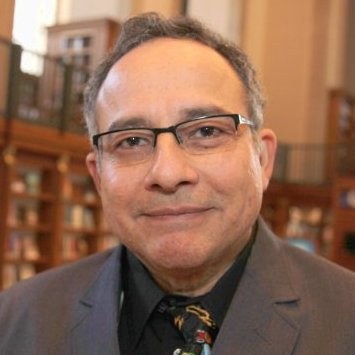 Julio Rovi has been a pioneer in the clean energy industry throughout his career, engaging in the energy markets of 18 countries worldwide over nearly three decades. Rovi co-authored Panama's Sustainable Building Code and has led energy efficiency projects in a variety of sectors and capacities, currently serving as Director for Market Development at GDS Associates, Inc in Orlando, Florida.
Origin Story
Julio Rovi was born and raised in Panama and had the opportunity to travel to the US during high school as an international exchange student. He notes this as being a defining moment in his life that altered his perspective and understanding of the world. After a year abroad, Rovi returned to Panama to enroll in college at the Universidad Tecnológica, where he graduated with a degree in Electrical and Mechanical Engineering.
During those early years, Julio was exposed to the correlation between energy access and quality of life. Further, he worked for the Panama Power Company and on a team to conduct a national study on communities living without gas or electric stoves who were required to burn biomass for fuel. This was another spark that led him to seek a role engaged in national development planning to improve the quality of life for others.
Graduate Studies and Purpose Discovered
Upon graduation, Rovi returned to the US to attend graduate school. He first enrolled in a non-degree program at State University of New York (SUNY) Brook/Brookhaven National Lab focused on energy and policy material. Next, Julio entered the University of Pennsylvania to earn a master's degree in Energy Management and Policy on a full scholarship. Throughout his studies and life experience, he began to grasp the interconnection between social systems and technical sciences.
Rovi noticed that society had many engineering solutions, programs, and laws to help the impoverished and disenfranchised groups access clean energy. These complex issues, however, lacked established processes to connect more people with solutions and increase clean energy access. Confronting this paradigm became a driving force in his professional and personal life.
A Career focused on Improving Quality of Life & Energy Access
In the early 1990s, Julio Rovi returned to Panama after graduate studies to follow a career opportunity aligned with his goal of improving the lives of others. This led to a position as an External Consultant on Climate Change for the United Nations Development Program (UNDP). As part of the UNDP, he had the chance to travel to numerous countries to help a variety of entities create carbon emissions reduction plans. During those projects, Rovi gained an understanding that people around the world require many of the same things in life regardless of geographic location or political standing. The ways in which those resources can be most effectively provided, however, require a unique approach depending on geopolitical and socioeconomic factors.
Following this chapter, Julio returned to the US to take a position with a national consulting firm supporting the ENERGY STAR program. There, he focused on roles improving people's interest in build performance and energy efficiency measures for commercial and industrial buildings. He began as an engineer and would eventually grow his responsibilities to become a manager and director. In these roles, Julio worked with governmental entities and school districts on energy programs, further distilling his passion to have an impact through clean energy and energy efficiency policy.
"I covered so much territory and worked in so many places that I was curious if I could take that skillset back to communities in Latin America," said Rovi. Prompted by this drive, he returned to his home country to participate in jobs facilitating clean energy discussions and green financing throughout Central and South America. Hoping to elevate his impact on clean energy in Panama, Julio also successfully co-authored Panama's Sustainable Building Code.
In 2019, Julio returned to the US after his extensive experiences abroad. Now with GDS Associates, he works on increasingly complex clean energy and energy efficiency problems ranging from engineering specifications, building energy performance, and outreach. Having traveled in so many unique cultures and locations, he decided that working remotely in a place that felt like home – 'hot, humid, diverse' – would be the best next step. Decades before the "in-home office" would become a new norm, Rovi found exactly where he wanted to reside and has since been happily living in Orlando, Florida.
Insights to Elevate the Impact of Clean Energy & Energy Efficiency
Workforce Development
Julio Rovi views clean energy as an unprecedented opportunity for job growth, economic development, and community empowerment. He also emphasizes that clean energy access must be expanded to everyone, including the Latino population. Rovi is confident that we are moving in the right direction, though much work is still to be done to train a diverse, capable workforce. Progress has been made, though, as he explains that he has continued to see more companies run and staffed by Latinos in his nearly three-decade career.
One of the challenges with the clean energy transition, according to Rovi, is an aging generation of electricians, plumbers, roofers, and carpenters. This trajectory could lead to a shortage of workers skilled in clean energy equipment installation and energy efficiency initiatives. To confront this, Rovi highlights the importance of inspiring the next generations to begin a career in this space. Doing so will effectively provide income security for many more individuals, including households from underprivileges communities.
Expanding a clean energy workforce is also another effective lever to confront the energy burden that disproportionally impacts low- to moderate- income populations across the globe. Rovi emphasizes the opportunities for immigrants to the US to flourish in clean energy careers.
Leading by Example
Julio Rovi is confident in what the world can achieve in the coming decade with technological innovations and proactive policy. Without the full support of developed countries like the US, though, Rovi explains that the energy transition won't happen as quick as it's needed. Failure to lead by example sends the message to other countries that they do not need to prioritize their own transition to clean energy sources. To change this, he urges that US governmental officials adopt a stronger "mindset of electrification" and encourages younger generations to ambitiously create a cleaner energy economy.
He also stresses that we are moving away from a "business as usual" scenario, which further calls to accelerate energy infrastructure and mitigation strategies. On top of carbon reduction measures, Rovi emphasizes the importance of new challenges like water security to address extreme droughts across the globe.
With his ability to navigate clean energy policy in a diverse and rapidly changing landscape, Rovi continues to provide valuable clean energy insights. A major consideration, he explains, is understanding that clean energy resources like access to natural capital, educational and cultural knowledge, and political willingness to implement measures vary around the world. Ultimately, he says there is a universal importance to have policies that help societies evolve to using the highest form of energy, electricity, to spur a clean energy transition. Julio makes it clear that energy is a natural resource at the center of everything, and if managed effectively, it can positively impact lives around the world.
NCSEA would like to thank Julio for his continued guidance and the time he took to discuss his path in clean energy, the importance of workforce development, and ways in which we can expand clean energy opportunities across the globe.