Celebrating Arab American Heritage Month
This feature is part of NCSEA's ongoing focus on diversity in clean energy and the importance of creating an accessible, affordable future for all. In this article, we highlight some of the notable Arab American figures who have impacted the energy sector in and around the realm of science, technology, engineering, and mathematics (STEM).
Arab Americans in Energy
As the United States is deep in the midst of transitioning to a clean energy economy, it is important to acknowledge those who have made significant strides in advancing the sector to date. NCSEA would like to celebrate Arab American Heritage Month by featuring two Arab American clean energy entrepreneurs, both of whom have shown incredible dedication to advancing the cleantech industry.
Ibrahim AlHusseini 
Ibrahim AlHusseini is a venture capitalist and sustainability-focused entrepreneur. He was born in Jordan and raised by his parents who were Palestinian Refugees in Saudi Arabia. AlHuesseini immigrated to the United States in the 1990s and pursued his entrepreneurial passion shortly after graduating from the University of Washington. Since then, his career has been driven by discovering and investing in clean technologies and natural resource-related operations that positively impact society and its ecosystems.
AlHusseini has raised over half a billion dollars to support angel investors throughout his 25 years in venture-capitalism. This includes early investments in notable companies like Tesla Motors, Bloom Energy, and CleanChoice Energy. Most recently, he founded FullCycle, a private equity firm geared towards elevating natural-solutions and technological innovations. FullCycle strives to accelerate the implementation of critical infrastructure technologies to mitigate the impacts of climate change.
Apart from purpose-driven investing, AlHuessini is a philanthropist. Today, he sits on the boards of numerous organizations aligned with the United Nation's Sustainable Development Goals. These include The Culture Projectand The Global Partnership for Women and Girls. AlHuessini is also interested in waste-to-value projects due to the potential community development and environmental benefits.
Shihab Kuran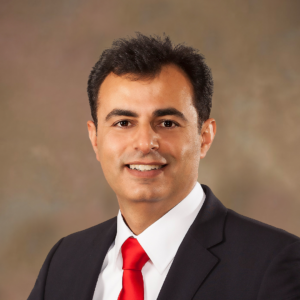 Dr. Shihab Kuran is a Jordanian-American investor, entrepreneur, and executive within the cleantech, renewables, and energy storage sectors. He has nearly three decades of global experience and expertise at the cutting-edge of energy strategy and evolution. His mission is to advance clean energy and tackle the issues of climate change facing the planet today.
Dr. Kuran founded PowerEdison in 2016 and currently serves as President and CEO. PowerEdison is a company that develops stationary and mobile energy storage solutions for the global grid. In recent years, the company has seen an increase in renewable generation to deploy for uses with electric vehicles and projects within the power sector. Previously, he founded Petra Solar, which launched the world's largest PV solar project in 2009, a 40MW installation in New Jersey. As a result of these achievements, E&Y recognized Dr. Kuran as the NJ Green Tech Entrepreneur of the Year in 2010. He was also named in "The 100 people you must know in Smart Grid" by Greentech Media 2012.
Dr. Kuran serves on various boards for organizations focused on sustainability and entrepreneurship, including notable groups like Enerknol, the Charles Edison Fund, and Edison Innovation Foundation. Outside of work, he is an inventor and author, having published more than 40 papers in his life.
Impact-Driven Innovation 
NCSEA understands that the pursuit of a clean energy economy requires ambitious, forward-thinking action. The careers of Ibrahim AlHuessini and Dr. Shihab Kuran serve as a reminder of the hard work and dedication required to continue advancing the clean energy transition in pursuit of national and global carbon reduction goals.